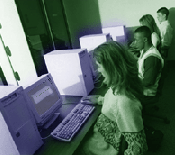 Products

Xeos Claims Manager


Features


Documentation

TRA System


Features


Slideshow

HRA/HSA Claims


Features


Slideshow


Xeos Claims Manager

The Xeos Claims Manager System is your complete TPA
software package. It has been optimized for rapid claims
processing and repricing, and also includes dozens of
enrollment and financial reports. The software package
a fully integrated website which allows employees to view
their claims as they are being processed. Click here to learn more.

TAAB (Trade Affected Assisance Bureau) Resource Application

The Trade Affected Assistance Bureau was instituted to administer a partial reimbursement of
health insurance premiums from the government to qualified trade affected participants. This
application tracks these participants, related events, notes, reimbursements, and payments. TRA
can be easily re-engineered to fit any person-event-data tracking solution. Click here to learn more.

HRA/HSA Claims Management Program

This software package was developed to manage HRA (Health Reimbursement Arrangement)
claims and FSA (Flexible Spending Arrangement) accounts. The software is also able to track
an employee's HSA (Health Savings Account). Click here to learn more.